Here at Bulls on Wall Street, we offer a lot of free education: blog posts, videos, webinars, etc. But we have never offered anything like this before!
Starting August 16th, we will be offering a free, beginner's webinar. This will consist of four live sessions, from the 16th through the 19th, during which we will go over many aspects of the Bull's trading. I, along with our swing trader Paul Singh, will go over many important aspects of day and swing trading, such as technical analysis, risk management, reading the market, and scanning. We will also be covering several of my favorite strategies – the ones that I like to use on a regular basis.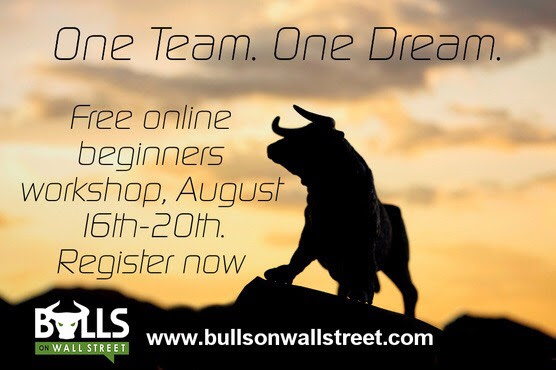 So what do we require from you? Simply signup HERE, and show up to class with a passion for trading and a desire to learn. That's it.
See you in class!
Kunal